But it's not just a box. It's a movement for a brighter future.
It's Economic Reconciliation in action.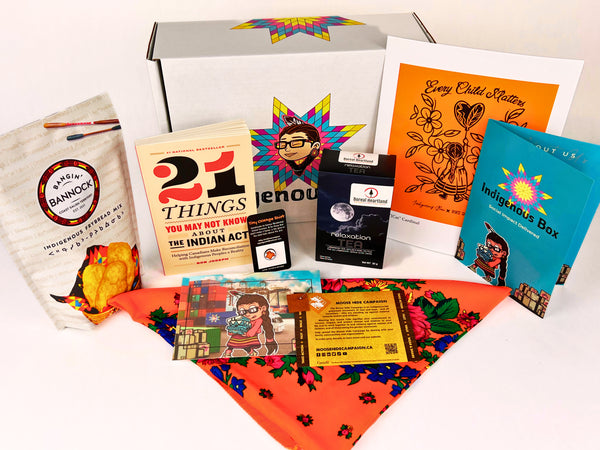 Truth and Reconciliation Resource Box 2023
Take a step forward in the reconciliation conversation.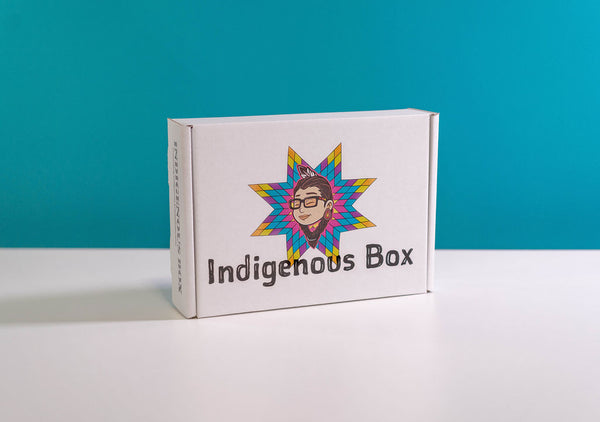 Seasonal Subscription
Our flagship subscription is open now for new subscribers
Don't sleep on our custom boxes
Find out why over 500 organizations trust Indigenous Box to help them deliver social impact.
Indigenous entrepreneurs
Are changing the world.
We're just here to tell everybody.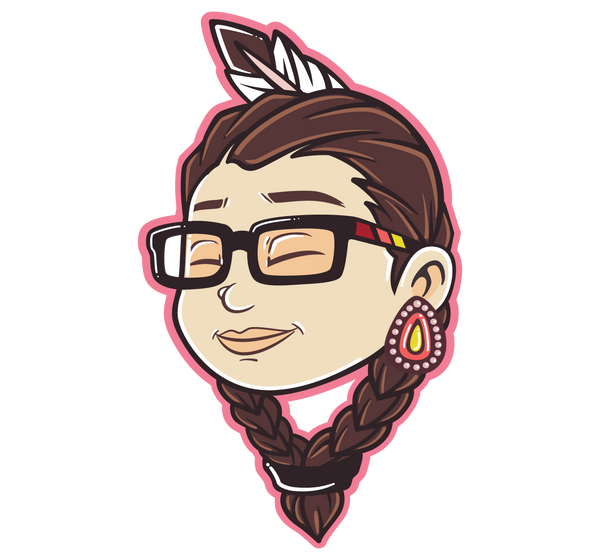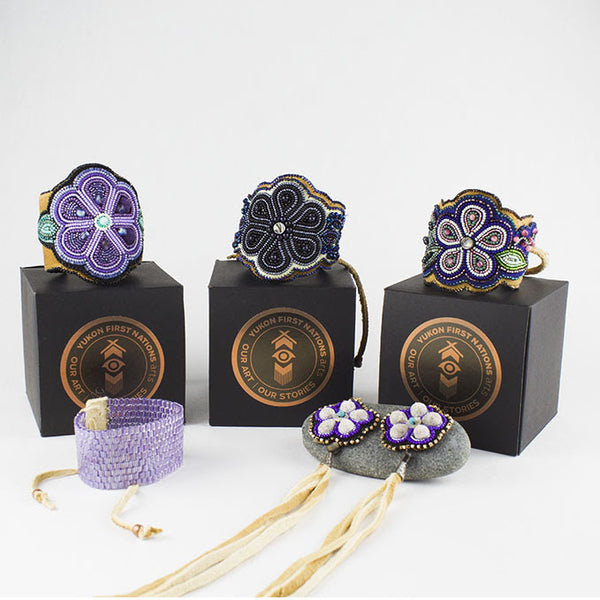 Appreciation, not Appropriation
Indigenous Box is made by Indigenous people, with us in mind, but for anyone to enjoy.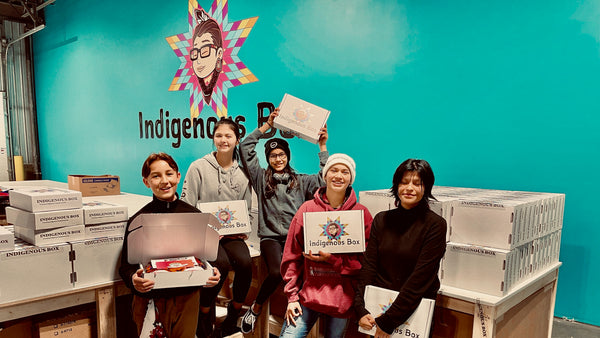 Let's tell the world
Indigenous Box™ helps people discover and support Indigenous businesses.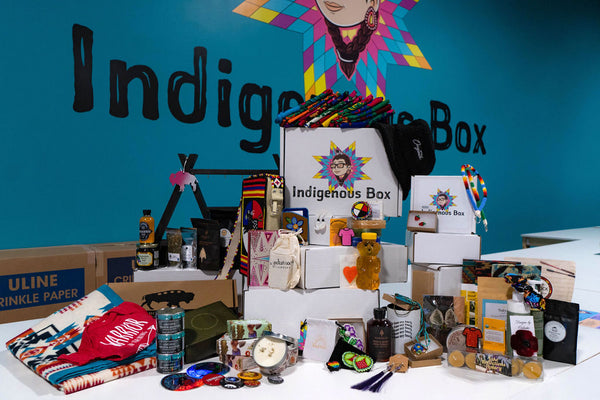 Want to build your own box?
Of course you do. Create your own collection today. Stop messin' around.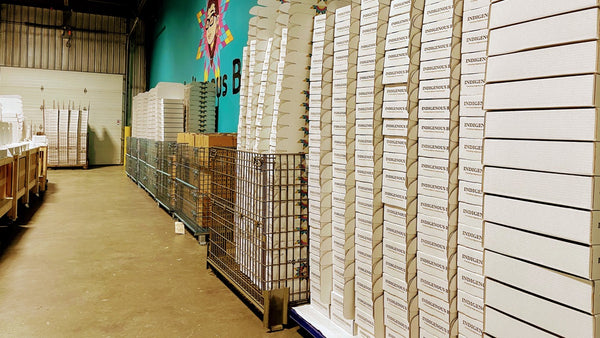 Indigenous Box™ proudly acknowledge that the land on which we operate, in Treaty Six Territory, is home to many First Nations, Metis and Inuit peoples including the Cree, Blackfoot, Metis, Nakota Sioux, Iroquois, Dene, Ojibway, Saulteaux and Inuit. We honour and respect the cultures, languages, stories, ceremonies and histories of the many nations whose traditions were established before treaty. We also acknowledge that this land holds a rich legacy of the promise to live side by side in peace and friendship "for as long as the sun shines, grass grows and river flows", as written in Treaty Six, signed in Fort Pitt in 1876.